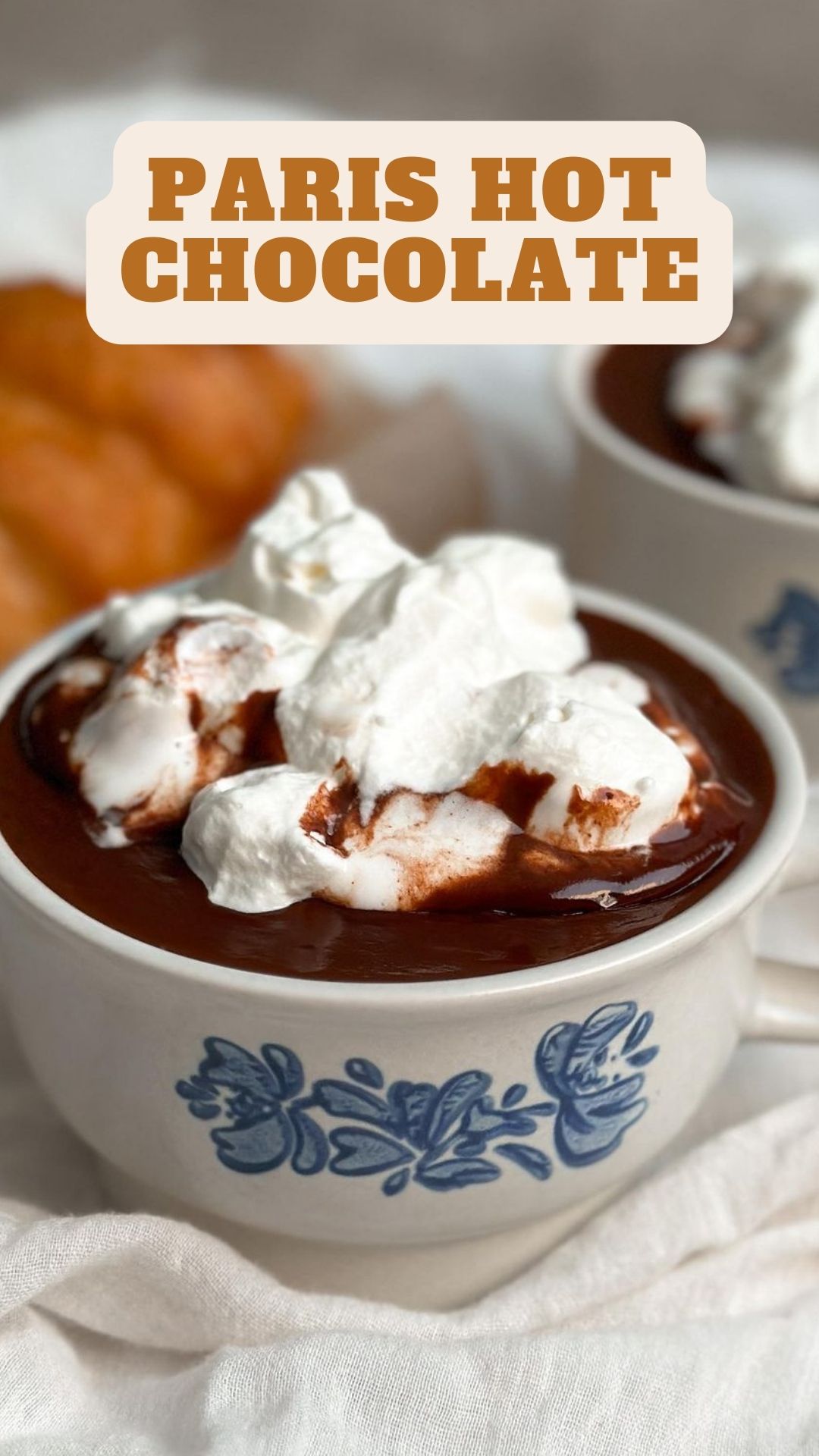 This amazing Hot Chocolate from Paris totally changed my life, and I'm super excited to share this life-changing recipe with you now. Seriously, it's incredibly delicious and not for the faint of heart!
Are you ready for a rich, thick, and sinfully chocolatey experience? Inspired by the famous Angelina café in Paris, this Parisian Hot Chocolate is a game-changer. Picture this: a simple cup filled with decadent chocolate goodness, topped with whipped cream, and paired perfectly with a fresh, flaky croissant.
Now, let's dive into making this heavenly treat with ingredients that speak the language of comfort:
Paris Hot Chocolate
Ingredients
¾

cup

of milk

about 180g

1

cup

of cream

approximately 240g

2

tablespoons

of powdered sugar

½

teaspoon

of espresso powder

8

ounces

of good-quality dark chocolate

around 226g with 60-70% cocoa, chopped or in chips
Instructions
Throw all the ingredients into a nonstick saucepan and give it a good stir.

Put the pan over medium-low heat, and stir with a spatula for about 5-7 minutes until the chocolate melts completely and the mixture starts to boil.

Take it off the heat and serve it hot! For the full experience, top it with some plain whipped cream and enjoy it with a fresh croissant.