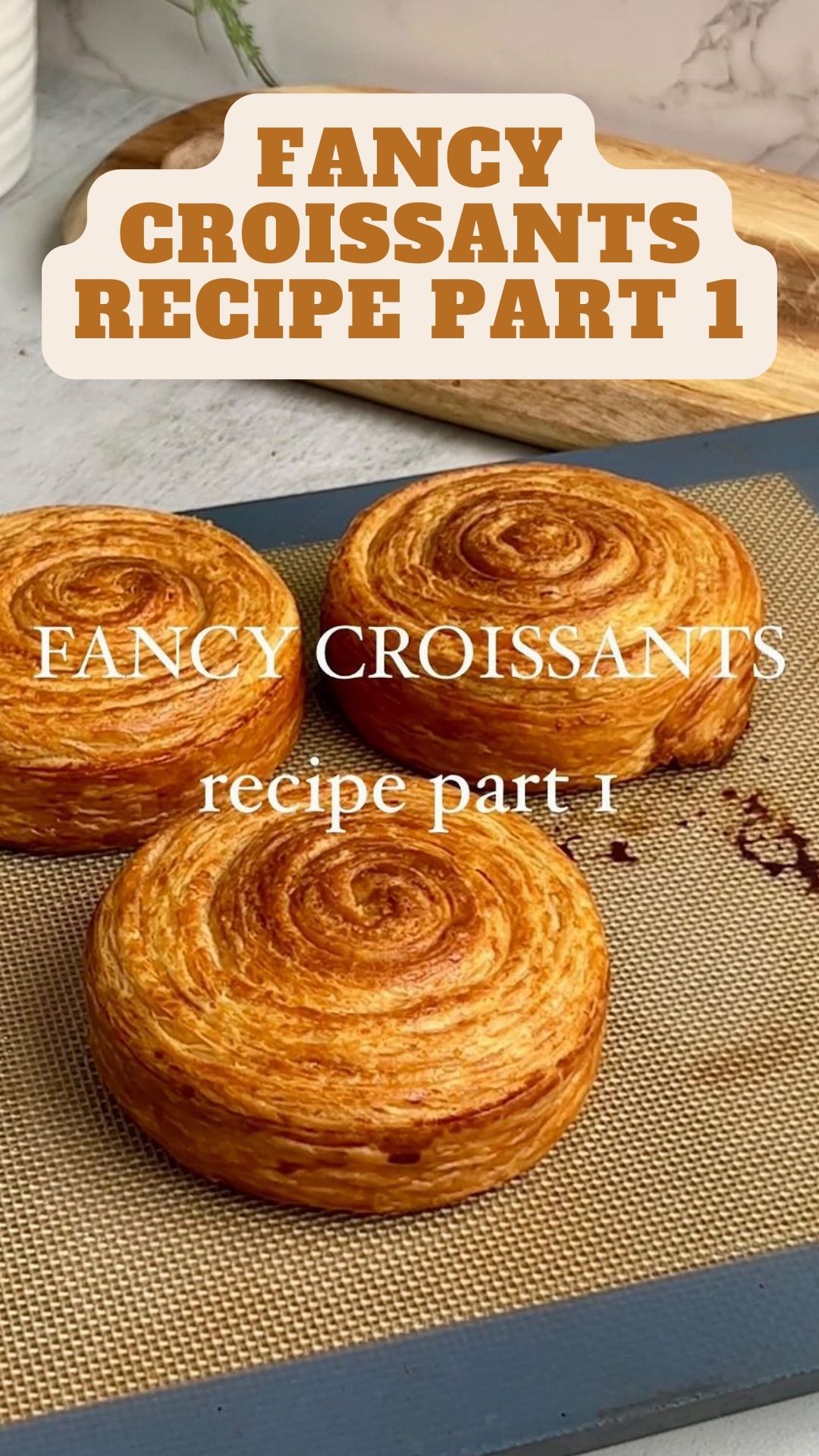 Part 1: Discover the Magic of Viral Pistachio & Chocolate Croissants from Lafayette
Exciting news! Stay tuned for parts 2 & 3, where I spill the beans on the delicious chocolate and pistachio fillings!
Now, let's dive into the world of the croissant itself. This fantastic recipe is the same as the one I use for my classic croissants—check it out for all the details!
Fancy Croissants Recipe part 1
Ingredients
5

g

yeast

equivalent to 2 tsp

80

g

milk

50

g

water

plus more if needed

120

g

all-purpose flour

130

g

bread flour

5

g

salt

or 1 tsp

30

g

sugar

1

tsp

honey

40

g

softened butter

130

g

laminating butter

opt for high-quality butter with at least 82% butter fat, such as Kerrygold

1

egg plus 1 tbsp milk for an egg wash
Instructions
To make the laminated dough, follow the recipe for my traditional croissants where I have explained how to make the dough and how to layer and fold it with the butter, all the way through to the step where you roll out the dough one last time. Roll it into a 8×21" rectangle (instead of 9×21")

Cut the dough into 6 strips along its length, with each strip around 1.25" thick.

Roll each strip tightly and gently along the length, similar to a cinnamon roll. Place on 2 baking sheets and pull and tuck in the ends.

Generously brush with egg wash, then place a 4" cake ring around each croissant (brush the inside of the rings with butter). Let rise in a warm place for about 1.5-2 hours until the croissants expand inside the ring and become jiggly.

Preheat the oven to 390°F.

Use a flat measuring cup to lightly flatten the croissants (avoid applying too much pressure). Cover with another coating of egg wash.

Bake for 8 minutes, then reduce the temperature to 330°F and bake for an additional 18-20 minutes. Midway through baking, open the oven and lightly flatten the croissants with a measuring cup. Finish with a 30-second broil for a beautiful golden color.

Remove the croissants from the cake rings and let them cool before adding the scrumptious fillings.