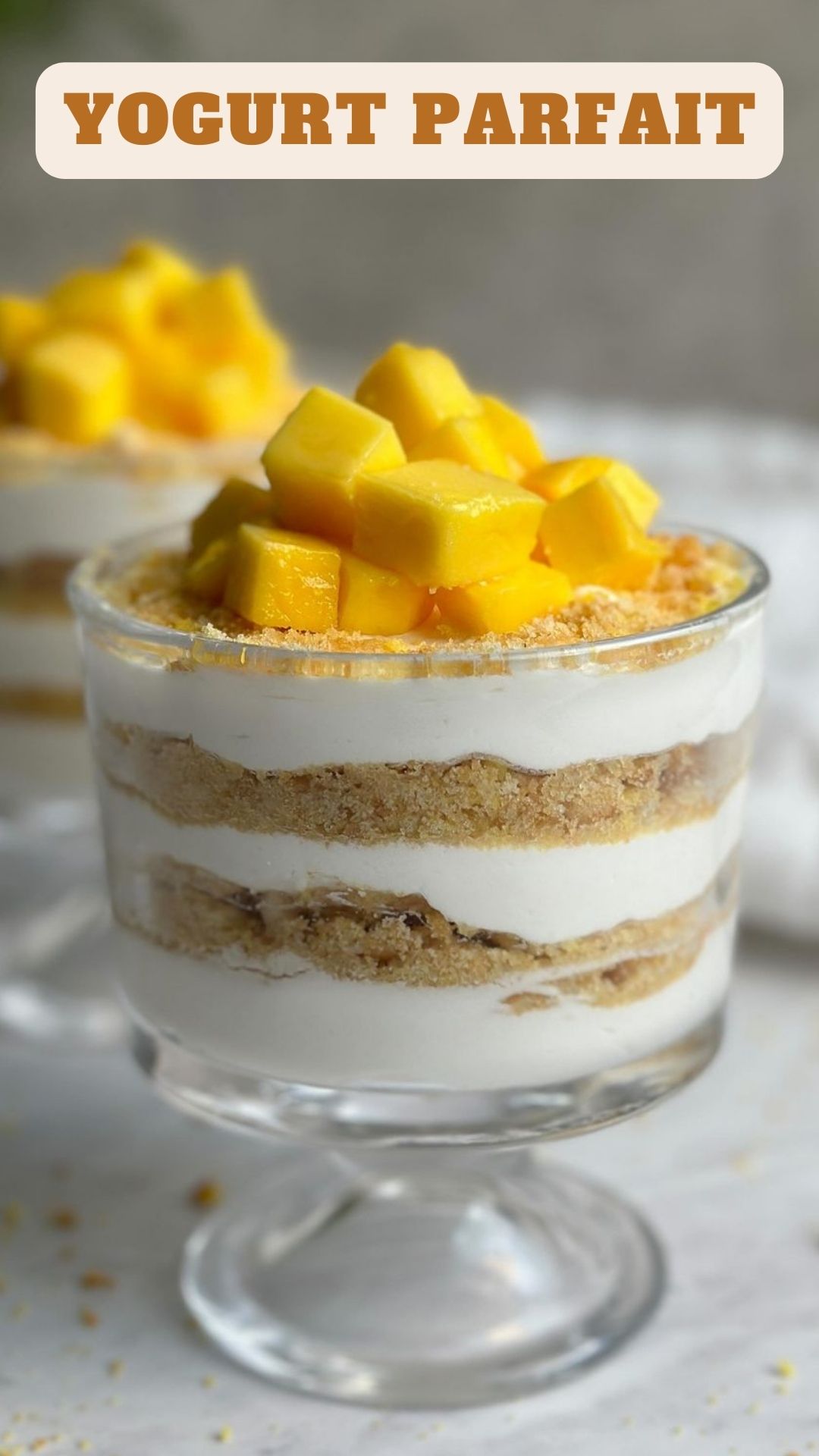 Introducing this incredible treat – the quickest dessert fix ever (seriously, only 10 minutes of effort), and it tastes even better than you'd imagine! Picture it as a shortcut to cheesecake heaven, and the bonus is, it's on the healthier side for a sweet treat.
I used to call it "yogurt delight" growing up, but I'm afraid that name won't spark much excitement. What do you think about calling it Yogurt Parfait? Help me come up with a catchy name!
Yogurt Parfait
Ingredients
¾

cup

of your favorite full-fat yogurt

chilled (about 200g)

1

cup

of chilled heavy cream

approximately 240g

¼

cup

of granulated sugar

around 55g

1

cup

of crushed vanilla biscuits

like Nilla wafers (about 100g)

Optional: ½ teaspoon of vanilla extract
Instructions
In a large bowl, combine the chilled yogurt, cream, sugar, and vanilla (if using). Use an electric mixer to whisk for 2-3 minutes until the sugar dissolves and the mixture becomes thick and fluffy (reaching the soft peak stage). Taste and adjust sugar if needed.

Crush the biscuits in another bowl.

Grab your chosen serving dishes – either 3 individual dessert cups or 1 small serving dish.

Start with a layer of the yogurt mixture, followed by a layer of the crushed biscuits. Repeat until you've used up all the ingredients. This recipe goes heavy on the biscuits for that delightful flavor and texture.

Refrigerate for at least 4-5 hours, preferably overnight. Just before serving, decorate with your favorite chopped fruit, and voila – indulge and savor!
Notes
Feel free to adjust the recipe size.
For the best experience, enjoy this dessert within a day, as the yogurt tends to become watery over time.