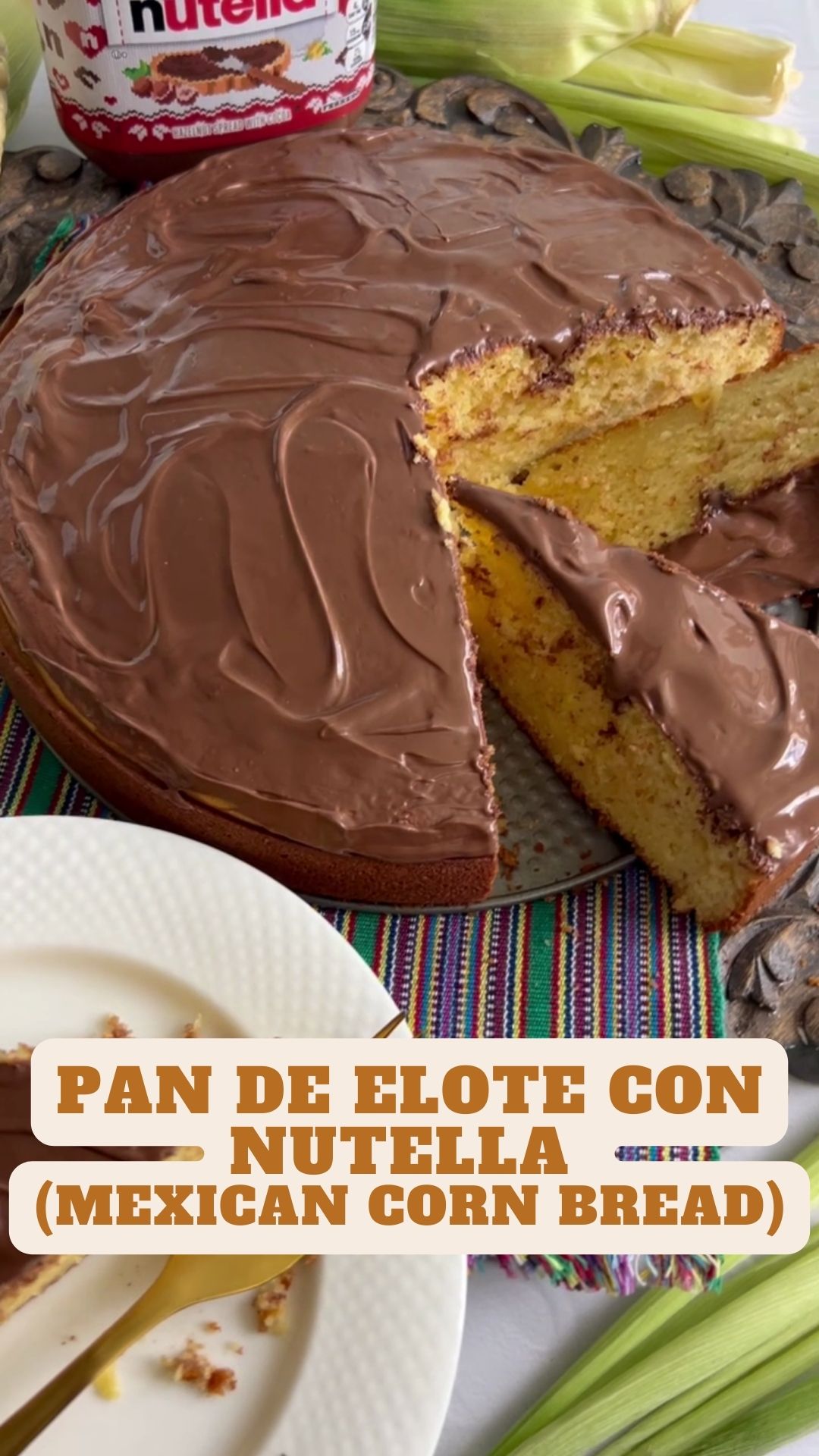 Originating from Mexico, where there are over 60 types of native corn, Pan de Elote, also known as pan de choclo or pan de maiz, is a delightful pastry made from white or yellow corn kernels. It's a beloved treat in many Latin American countries, and it's a big hit in my home!
Pan De Elote Con Nutella (Mexican Corn Bread)
Ingredients
2 1/2

cups

all-purpose flour

1/4

teaspoon

salt

2

tablespoons

cornstarch

2

tablespoons

baking powder

2

tablespoons

sugar

1

cup

sweetened condensed milk

3

cups

fresh white corn kernels

separated

1

cup

2 sticks unsalted butter, softened

5

large eggs

at room temperature

3/4

cup

Nutella® for topping
Instructions
Preheat your oven to 350°F. Grease a 10-inch springform pan with non-stick cooking spray and set it aside.

In a large bowl, whisk together 2 1/2 cups of all-purpose flour, 1/4 teaspoon of salt, 2 tablespoons of cornstarch, 2 tablespoons of baking powder, and 2 tablespoons of sugar. Set this dry mixture aside.

In a blender, combine 1 cup of sweetened condensed milk, 2 1/2 cups of corn, softened butter, and eggs. Blend until smooth. Add the remaining 1/2 cup of corn and pulse a few times to keep some texture.

Transfer the blended mixture to the bowl with the dry ingredients. Stir with a whisk until everything is well combined. Pour the batter into the prepared pan.

Bake for 55 minutes or until a toothpick inserted comes out clean. Allow the cake to cool in the pan for 10 minutes, then release the pan and let the cake cool completely.

Once cooled, spread a generous layer of Nutella® on the cake, creating decorative swirls. Slice and enjoy your homemade Pan de Elote!