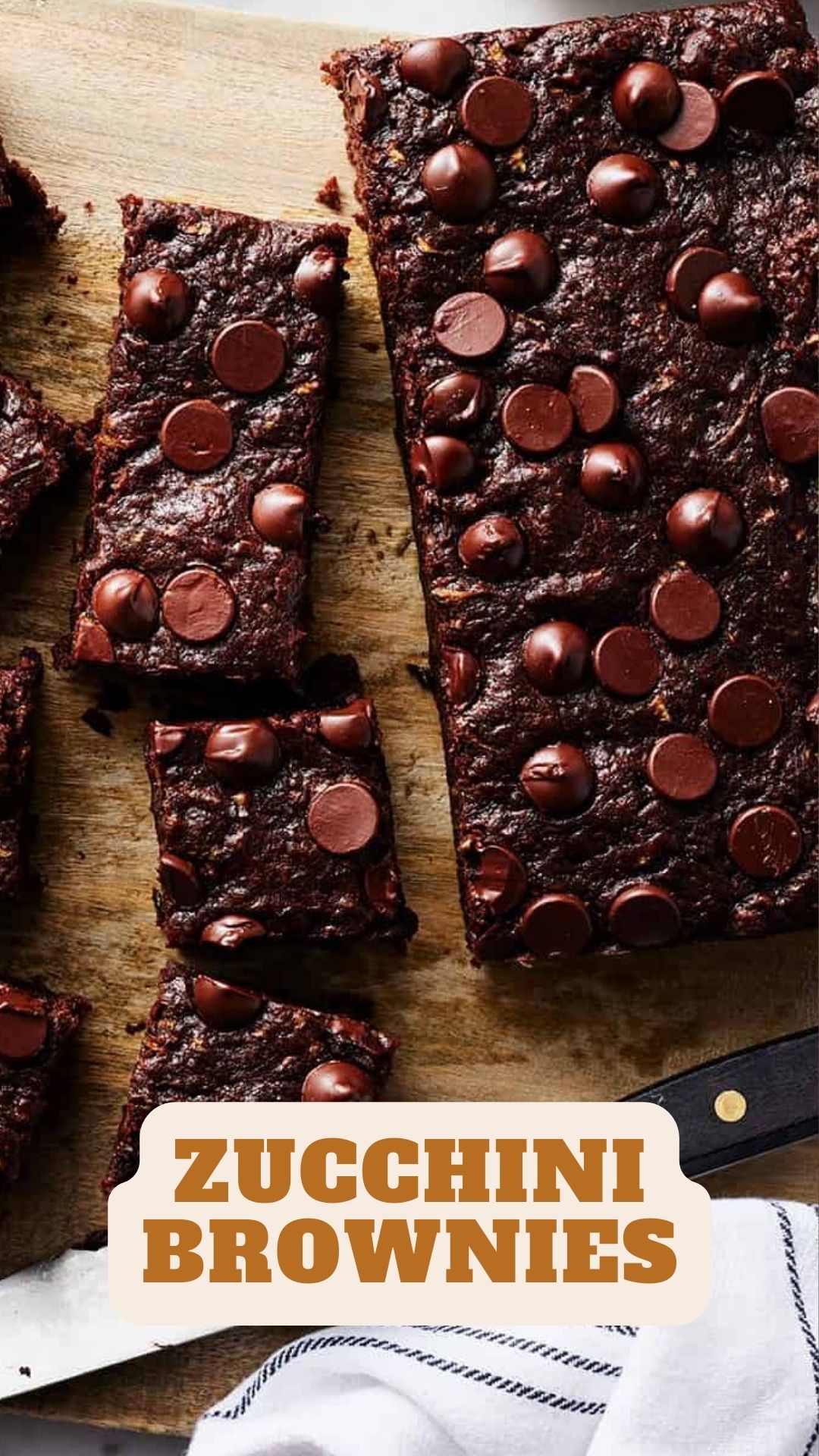 Ever wondered, "Why would anyone toss zucchini into brownies?" Well, hear me out! It's an absolute delight, and you won't even notice the zucchini. It magically blends into the decadent chocolate batter, creating brownies with an irresistibly moist and gooey texture. So, the next time you're hankering for a super-chocolatey treat, give these a shot. They're sure to please your sweet tooth!
Zucchini Brownies
Ingredients
2

tablespoons

of ground flaxseed

5

tablespoons

of water

1¼

cups

of all-purpose flour

scoop and level

1

cup

of granulated sugar

⅔

cup

of sifted cocoa powder

1

teaspoon

of baking powder

½

teaspoon

of sea salt

½

cup

of melted coconut oil

1

teaspoon

of vanilla extract

2

cups

of grated zucchini

don't drain or squeeze

½

cup

of dark chocolate chips

plus extra for topping

Optional: Flaky sea salt for sprinkling
Instructions
Preheat your oven to 325°F. Grease an 8×8-inch baking dish and line it with parchment paper.

In a small bowl, mix together 2 tablespoons of ground flaxseed with 5 tablespoons of water. Set it aside for 5 minutes to thicken.

In a medium bowl, whisk together 1¼ cups of all-purpose flour, 1 cup of granulated sugar, sifted cocoa powder, 1 teaspoon of baking powder, and ½ teaspoon of sea salt.

In a large bowl, whisk together ½ cup of melted coconut oil, 1 teaspoon of vanilla extract, and the flaxseed mixture. Stir in the grated zucchini.

Add the dry ingredients to the zucchini mixture, stirring until well combined. Let it rest for 1 minute, then stir again. Initially, the mixture may seem thick and dry, but as the zucchini releases moisture, it will become smoother and wetter. Mix until no dry areas remain, then fold in ½ cup of chocolate chips.

Pour the batter into the prepared pan and use a spatula to smooth the top. Sprinkle with additional chocolate chips and flaky sea salt if desired. Bake for 45 to 50 minutes, or until the brownies are set in the middle and a toothpick inserted comes out clean.

Allow the brownies to cool for at least an hour before slicing.

Get ready for a chocolatey adventure with these gooey zucchini brownies!