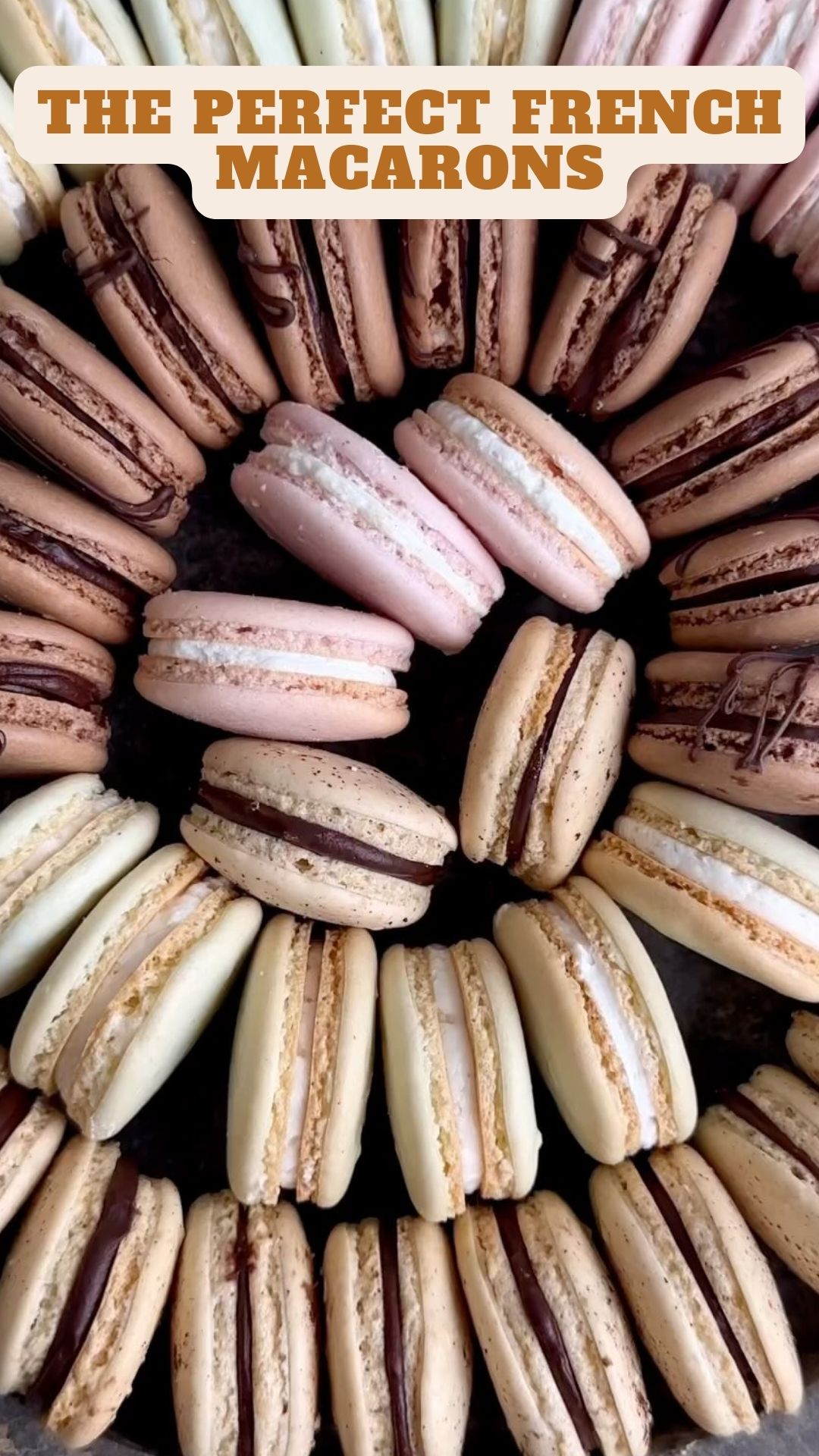 I'm thrilled to share this perfected recipe with you! If you've been following my stories, you know the journey to get here has been real 😂. These treats turn out gorgeous and delicious—perfect for tea or coffee parties!
The Perfect French Macarons
Ingredients
1

cup

130g powdered sugar

1

cup

120g almond flour

3

large egg whites

about 90g

1/3

cup

75g granulated sugar

1/4

tsp

cream of tartar

1/4

tsp

salt

2-3

drops gel food coloring

1/2

tsp

vanilla extract

Filling: Vanilla buttercream or cream cheese frosting
Instructions
Line 3-4 baking sheets with parchment paper.

Grind the granulated sugar in a food processor and set it aside.

Process almond flour and powdered sugar together until smooth and lump-free.

Wipe the bowl of a stand mixer with a bit of vinegar. Add egg whites, cream of tartar, and salt. Whisk on medium-high speed until frothy.

Gradually add the previously ground granulated sugar while whisking, until a glossy, stiff meringue forms. Add vanilla and food coloring towards the end.

Add a third of the almond flour and powdered sugar mix to the meringue, gently folding it in with a spatula using a circular motion. Once partially mixed, add the remaining dry ingredients.

Continue folding until well mixed. Rub the spatula through the batter to eliminate large air bubbles.

Check the batter consistency – it should slowly run off the spatula in a continuous ribbon. Transfer the batter to a piping bag.

Pipe 1-inch circles onto the prepared baking sheets.

Tap the sheets on the counter to remove air bubbles, using a toothpick to pop any large ones.

Let the macarons rest at room temperature for 1.5-2 hours.

Preheat the oven to 300°F (150°C).

Bake for 10-11 minutes.

Once cooled, fill with buttercream or cream cheese frosting.