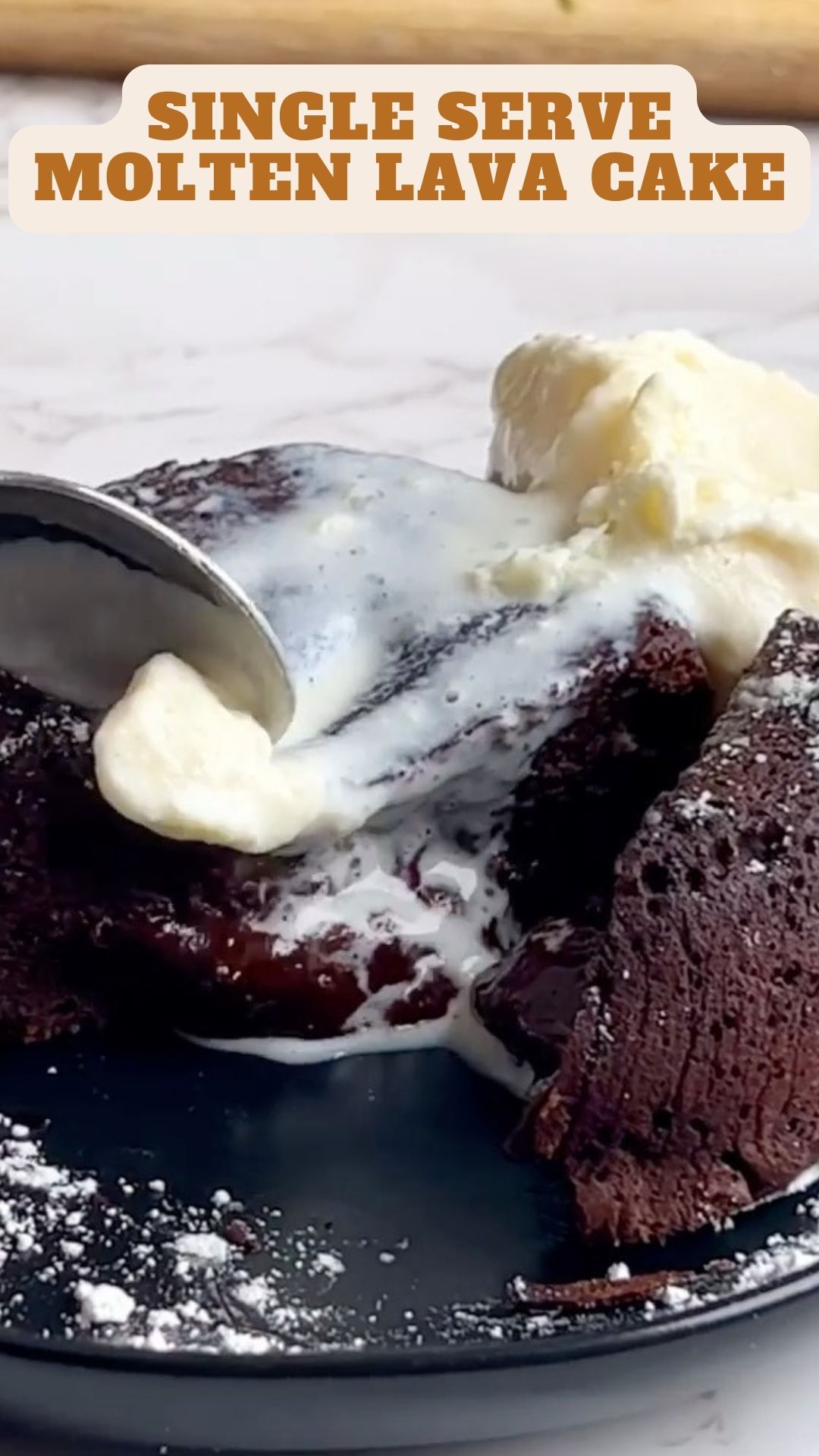 Forget the stereotype of single girls drowning their sorrows in cake – this sweet creation is a celebration all on its own.
Now, let's simplify it: Imagine a Single Serve Molten Lava Cake – just five words to tempt your taste buds. 🤤
Single Serve Molten Lava Cake
Ingredients
2

tbsp

butter

1.76

oz

good quality dark chocolate

chopped

1

egg

1-2

tbsp

sugar

depending on your sweetness preference

2

tsp

all-purpose flour

Pinch

of salt

Butter and cocoa powder for coating the ramekin

Optional: Vanilla ice cream to serve
Instructions
Preheat the oven to 450°F.

Melt butter and chocolate in a microwave-safe bowl in 15-second intervals until just melted. Mix and set aside.

In a separate bowl, whisk the egg and sugar for 5-7 minutes until light, thick, and frothy.

Gently combine the melted butter and chocolate mixture with the egg mixture.

Sift in the flour and salt, gently whisking in a folding motion until just combined.

Generously coat an 8oz ramekin with softened butter, add 1 tsp of cocoa powder, tap, and rotate to spread. Tap out the excess.

Pour the batter into the ramekin, leaving a little room for the cake to rise.

Bake for about 10-11 minutes, keeping an eye on it. The cake should be firmer on the sides but slightly jiggly in the center.

Let the cake rest in the ramekin for 1 minute. Release the edges with a butter knife and carefully turn it out.

Serve with vanilla ice cream and savor the moment!