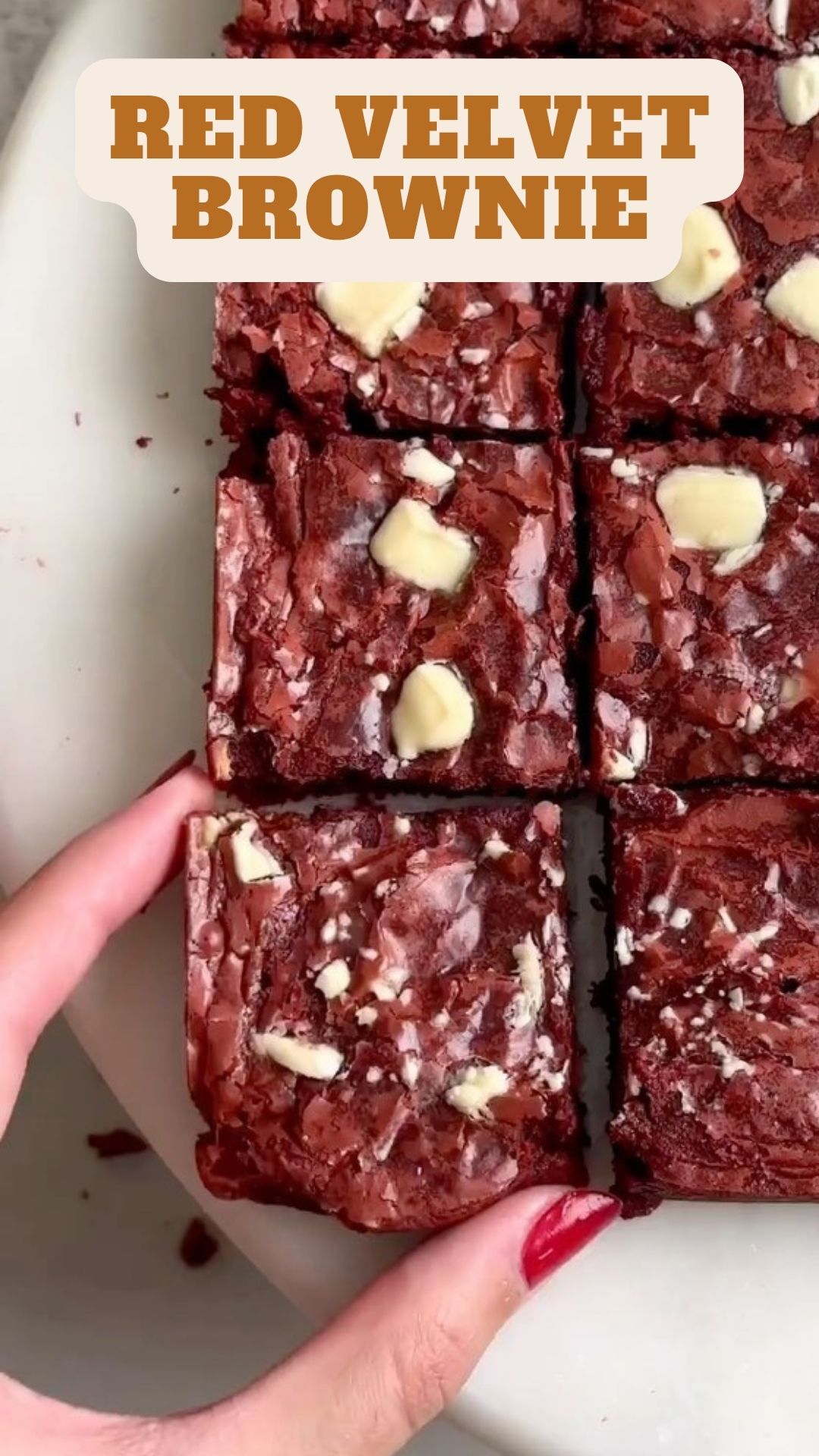 Here's an easy and delicious Red Velvet Brownie recipe perfect for Valentine's or Galentine's Day! These brownies are a breeze to make, and they're extra tasty, especially if you're generous with the chocolate.
Red Velvet Brownie
Ingredients
12

tablespoons

equivalent to 180g of butter

About 3/4 cup

approximately 160g of sugar

1/3

cup

around 30g of cocoa powder

2

eggs

3/4

cup

about 100g of flour

1/2

teaspoon

of salt

1/4

teaspoon

of baking powder

Red food coloring

1.7

ounces

50g of dark chocolate

1.7

ounces

50g of white chocolate
Instructions
Preheat your oven to 335°F and prepare a 9-inch pan.

In a heatproof bowl, mix together the butter, sugar, and cocoa powder. Place the bowl over a double boiler and whisk until the mixture becomes glossy, and the sugar dissolves (about 2-3 minutes).

Remove the bowl from heat and let it cool for 3 minutes. Then, add the eggs one at a time, whisking until combined.

Sift in the dry ingredients and gently fold them in.

Add the red food coloring and mix until combined.

Finally, fold in the chopped dark and white chocolate.

Transfer the batter to the prepared pan and bake for 18-19 minutes.

Let the brownies rest at room temperature for at least 15 minutes before digging in!

Enjoy these delightful Red Velvet Brownies with your loved ones!