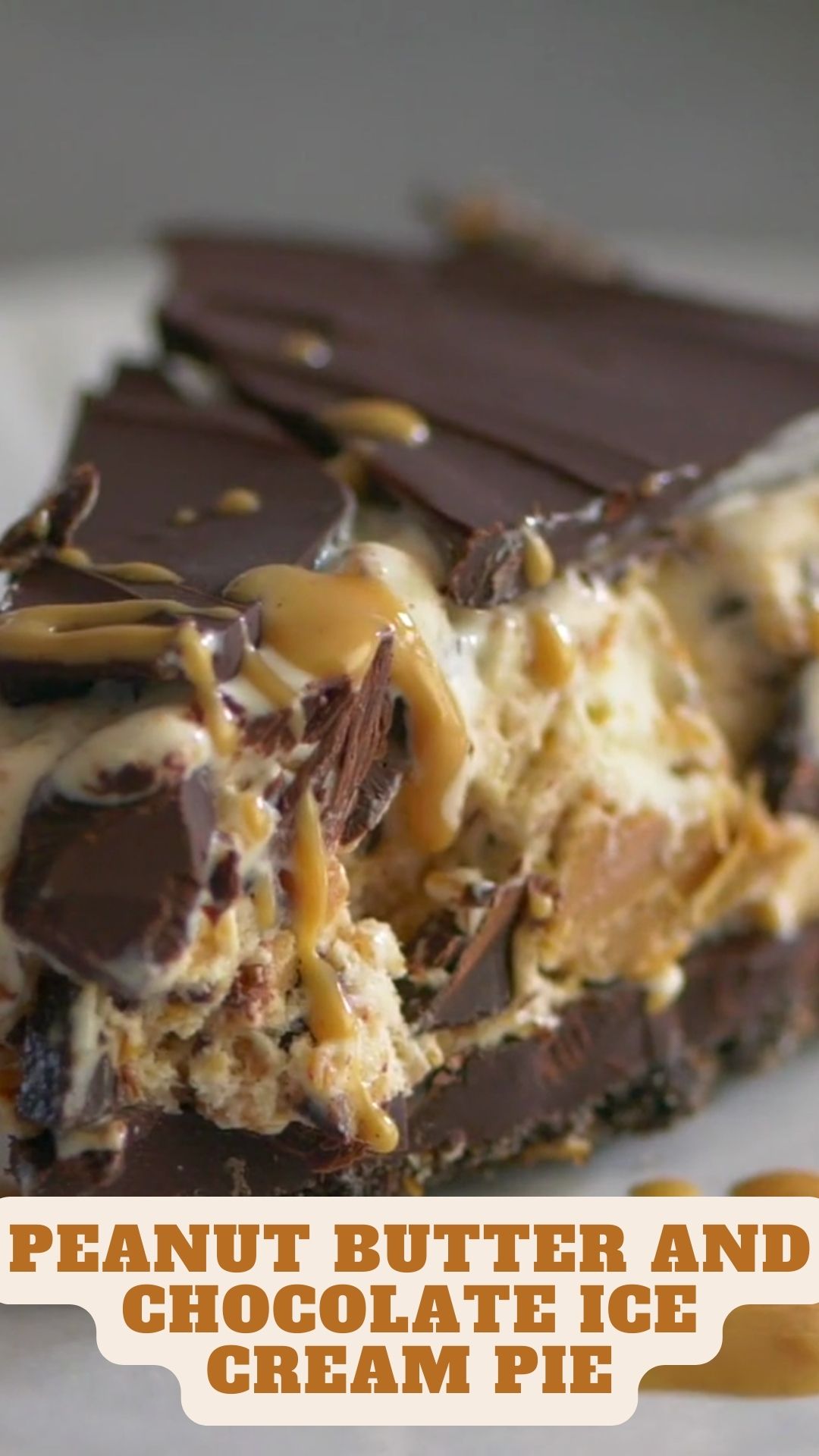 Get ready to delight your guests at the next gathering with this irresistible salty and sweet peanut butter and chocolate ice cream pie! The crust, made from crushed mini pretzels and chocolate sandwich cookies, is bathed in the goodness of melted butter. We're talking about a 9-inch pie that's destined to steal the spotlight at any party.
Peanut Butter And Chocolate Ice Cream Pie
Ingredients
2

cups

of mini pretzels

finely crushed

15

chocolate sandwich cookies

finely crushed

4

tbsp

melted butter

1

15.8 oz bag DOVE® PROMISES® Silky Smooth Dark Chocolate, divided

1

quart

vanilla ice cream

softened

3/4

cup

natural peanut butter

1

tbsp

coconut oil
Instructions
Preheat your oven to 350˚F and give a quick spritz of cooking spray to a 9-inch glass pie plate that's safe for both the oven and freezer.

In a big bowl, mix the crushed cookies and pretzels with the melted butter until everything is nicely coated. Press this delightful mixture into the bottom and up the sides of the pie plate, creating a heavenly crust. Bake for about 10 minutes, let it cool a bit, and then cover the bottom with about 20 pieces of DOVE® PROMISES® Silky Smooth Dark Chocolate.

After 5 minutes, spread the melted chocolate into an even layer and pop it into the freezer for around 20 minutes to set. If the chocolate hasn't melted enough to spread, you can throw it back into the oven for 1-2 minutes.

While that's chilling, grab a large bowl and toss in the softened vanilla ice cream. Drizzle in the peanut butter and give it a swirl with a butter knife. Add about 20 chopped pieces of DOVE® PROMISES® Silky Smooth Dark Chocolate and fold everything together. Transfer this delightful ice cream mix into the chilled pie crust and let it hang out in the freezer for 6-8 hours.

Once the pie is frozen and ready to impress, melt the remaining DOVE® PROMISES® Silky Smooth Dark Chocolate with coconut oil in a microwave-safe bowl. Microwave in 30-second intervals until the chocolate is smooth and entirely melted.

Pour this chocolate magic over the frozen pie – it'll start setting almost immediately. Let it sit for about 5-10 minutes before you slice and serve. Get ready for a standing ovation – your masterpiece is complete!