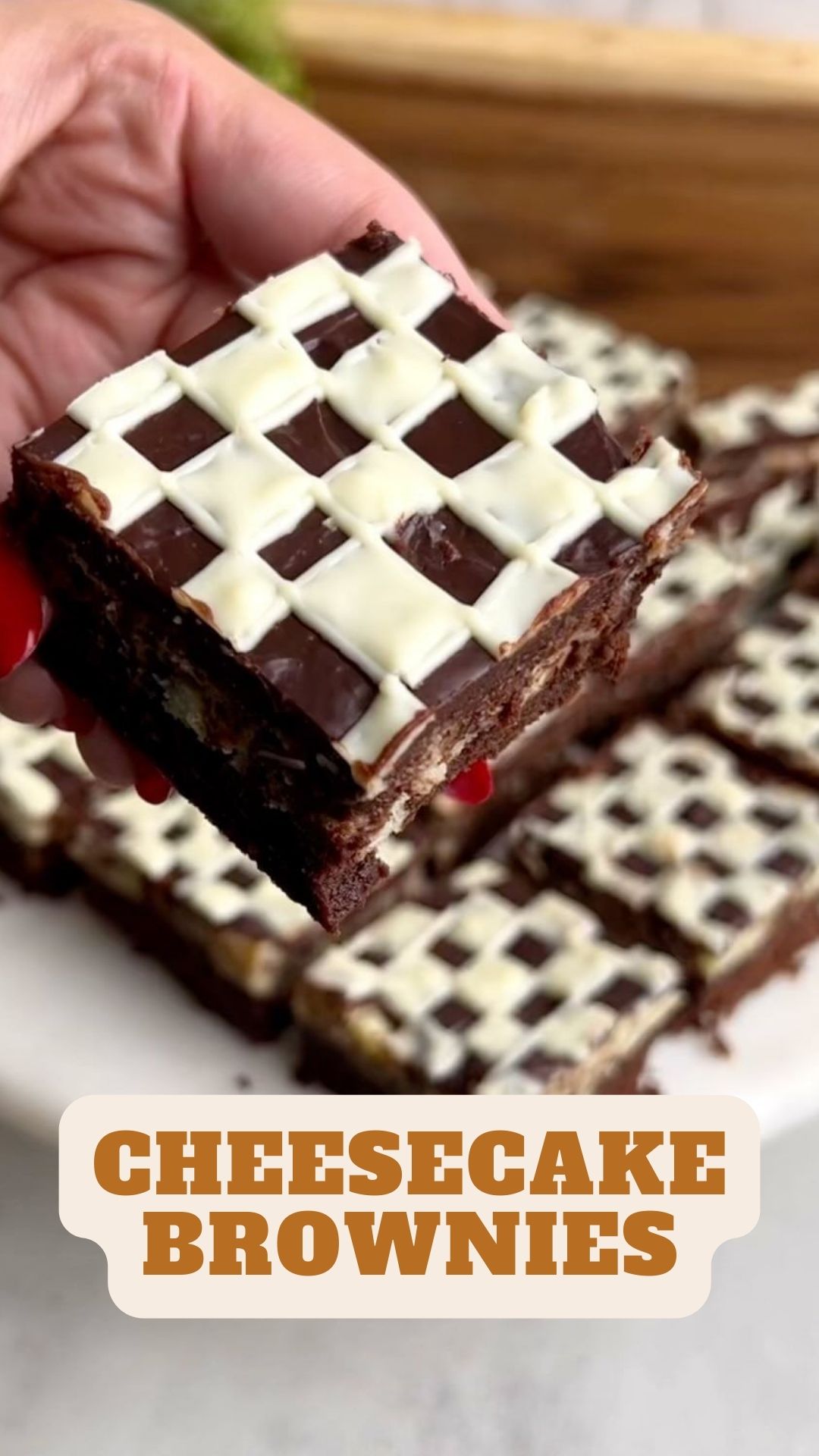 Just two words for you: Cheesecake. Brownies. I've got the easy recipe below because you absolutely need these in your life right now!
Cheesecake Brownies
Ingredients
**Brownie Goodness:**
4

oz

dark chocolate

60-70% cocoa

10

tbsp

unsalted butter

1.25 sticks

3/4

cup

sugar

3/4 cup

2

eggs

room temperature

1

tsp

instant coffee mixed with 1 tsp hot water

1/2

cup

all-purpose flour

1/2 cup

1/3

cup

cocoa powder

1/3 cup

3/4

tsp

salt
**Cheesecake Magic:**
8

oz

cream cheese

1 block

1/3

cup

sugar

1/3 cup

1/4

tsp

salt

1/4

tsp

vanilla extract

1

large egg

1/3

cup

heavy cream

1/3 cup

1

tsp

cornstarch
**Ganache Bliss:**
5

oz

dark or semi-sweet chocolate

1/2

cup

heavy cream

White chocolate

optional
Instructions
Preheat your oven to 340°F and line a 9×9-inch pan.

For the cheesecake, whisk together cream cheese, sugar, egg, vanilla, salt, cream, and cornstarch until creamy. Set aside.

For the brownies, melt dark chocolate and butter in the microwave. Whisk eggs and sugar until light, then add the melted chocolate, coffee mix, and dry ingredients. Gently fold together.

Pour the brownie batter into the pan. Carefully add the cheesecake batter on top for a lovely layered effect.

Bake for about 25 minutes until the edges are set but the center is slightly wobbly. Let it cool at room temperature, then chill in the fridge for 3-4 hours.

Top it off with warm ganache, chill for another 15 minutes, and voila!

Serve chilled and enjoy the deliciousness!