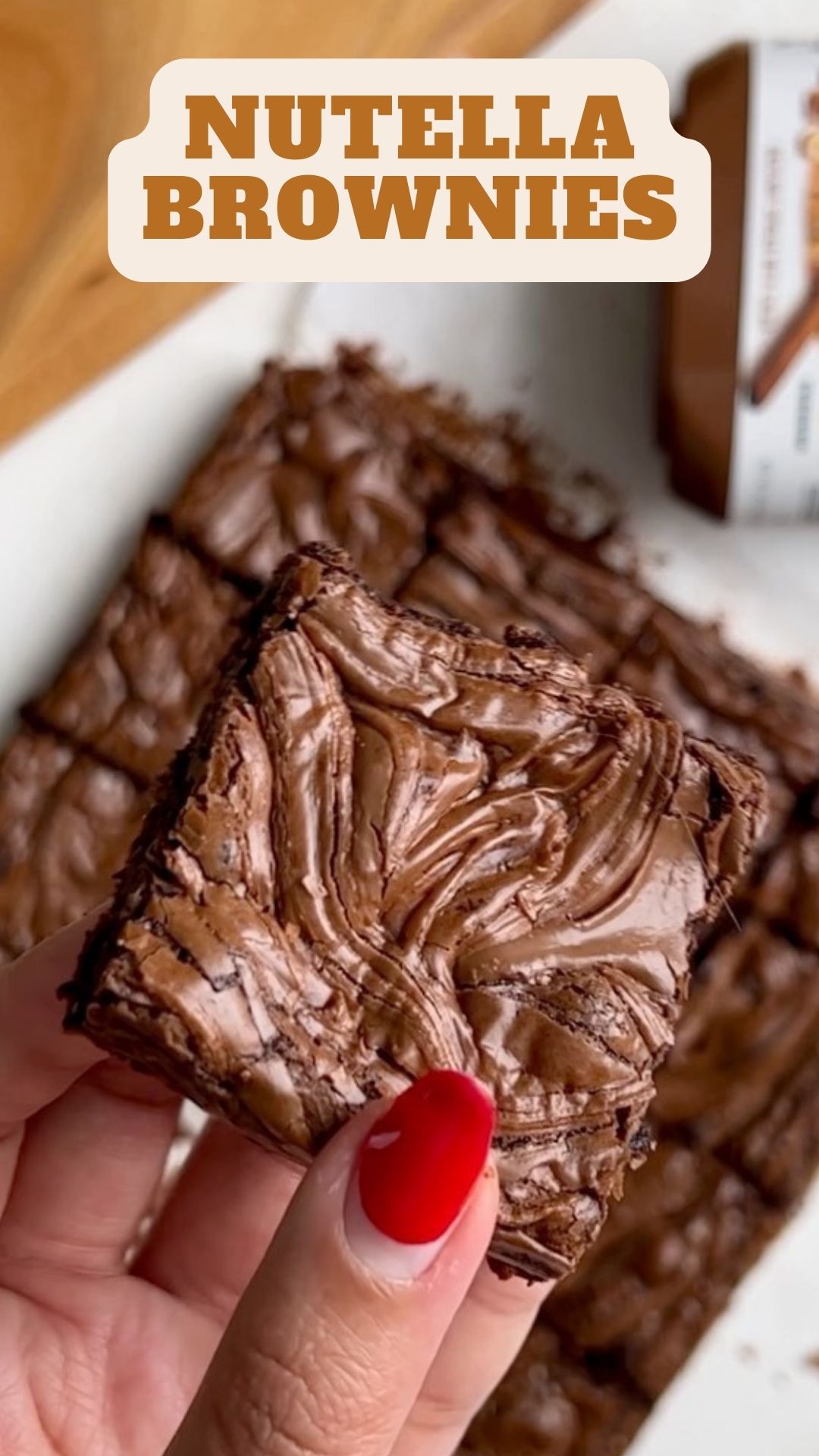 Discover the magic of the best chewy Nutella brownies – a delightful treat that strikes the perfect balance of sweetness and richness.
Make a batch to share with friends or savor all to yourself. This easy recipe yields 16 brownies from a 9×9" pan, and you'll have them ready to enjoy in just 1 hour!
Here's what you'll need:
Nutella Brownies
Ingredients
1

ounce

of dark chocolate

about 30 grams

2/3

cup

of Nutella

6

tablespoons

of unsalted butter

approximately 85 grams

1/2

cup

of sugar

2

eggs at room temperature

1

teaspoon

of instant coffee mixed with 1 tablespoon of hot water

1/2

cup

of all-purpose flour

1/4

cup

of cocoa powder

Dutch processed works best

3/4

teaspoon

of salt

An additional 1/4 cup of Nutella for swirling on top
Instructions
Preheat your oven to 335°F.

In a microwave-safe bowl, melt the butter and chocolate in 15-second increments. Once melted, add Nutella and mix well.

In a separate bowl, whisk the eggs and sugar at medium-high speed for 5-7 minutes until the mixture becomes thick, light in color, and ribbony.

Combine the butter and chocolate mixture with the egg mixture, whisking until just combined. Add the water and coffee, then fold in.

Sift in the flour, cocoa powder, and salt. Carefully fold the ingredients together, being mindful not to overmix.

Transfer the batter to a lined baking pan, spreading it evenly. Swirl the additional Nutella on top using a toothpick.

Bake for 20-25 minutes. The toothpick test should yield moist crumbs but not be wet. Avoid overbaking!

Once done, let the brownies cool a bit, then slice and enjoy the chewy goodness!

Now, dive into the world of Nutella brownies and treat yourself to a taste of indulgence!