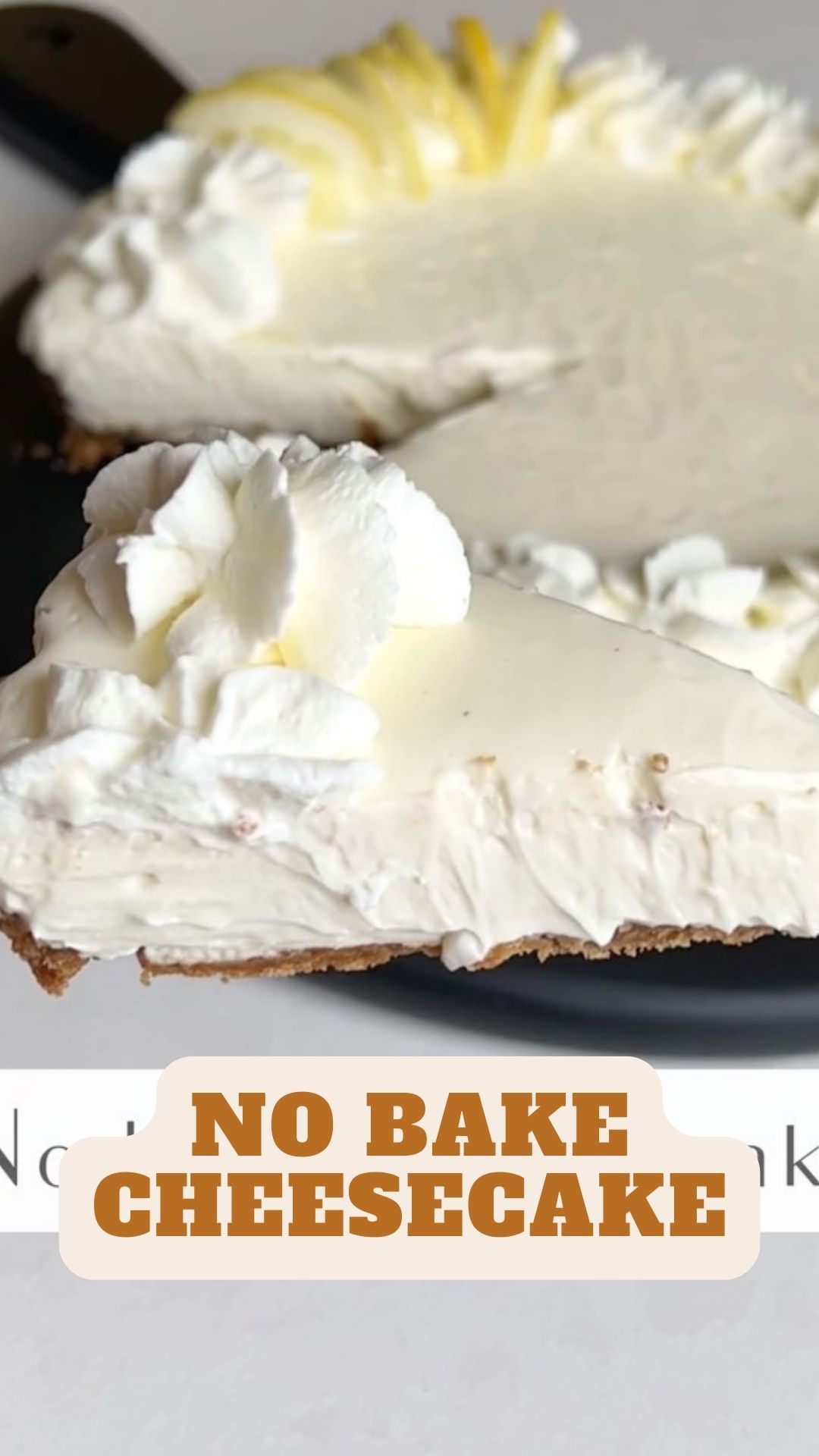 Indulge in the delight of the easiest and most perfect no-bake cheesecake ever! This simple recipe guarantees a silky and luscious dessert that chills to perfection in the fridge. Unlike traditional cheesecakes, this no-bake version is wonderfully light, just the right amount of sweet, and absolutely refreshing!
No Bake Cheesecake
Ingredients
225

g

of Graham crackers

about 2 cups

3

tbsp

of sugar

90

g

of melted butter

450

g

of cream cheese

2 8oz packs

125

g

of sugar

1

tsp

of vanilla extract

1/4

tsp

of salt

2-4

tbsp

of lemon juice

175

g

of sour cream

3/4 cup

175

g

of heavy cream

3/4 cup + an extra 1/3 cup for optional decoration
Instructions
If you prefer a crispier crust, preheat the oven to 350F.

Create the crust by blending Graham crackers with sugar and mixing in melted butter.

Grease the bottom of a 9 to 10" tart pan and firmly pack the crust into it, bringing it partially up the sides.

Bake for approximately 8 minutes, then let the crust cool.

Whisk the cream cheese in a bowl for 3-5 minutes until creamy, ensuring to scrape the sides of the bowl.

Add sugar and whisk for an additional 3-5 minutes.

Incorporate vanilla, salt, lemon juice, and sour cream, whisking until just combined.

In a separate bowl, whip the heavy cream until soft peaks form.

Gently fold the whipped cream into the batter until just combined.

Pour the batter into the crust, spreading it evenly. Cover and refrigerate for at least 4 hours (preferably overnight).

Optionally, whip up some more heavy cream for decorating your cheesecake.

Serve and savor every delicious bite!