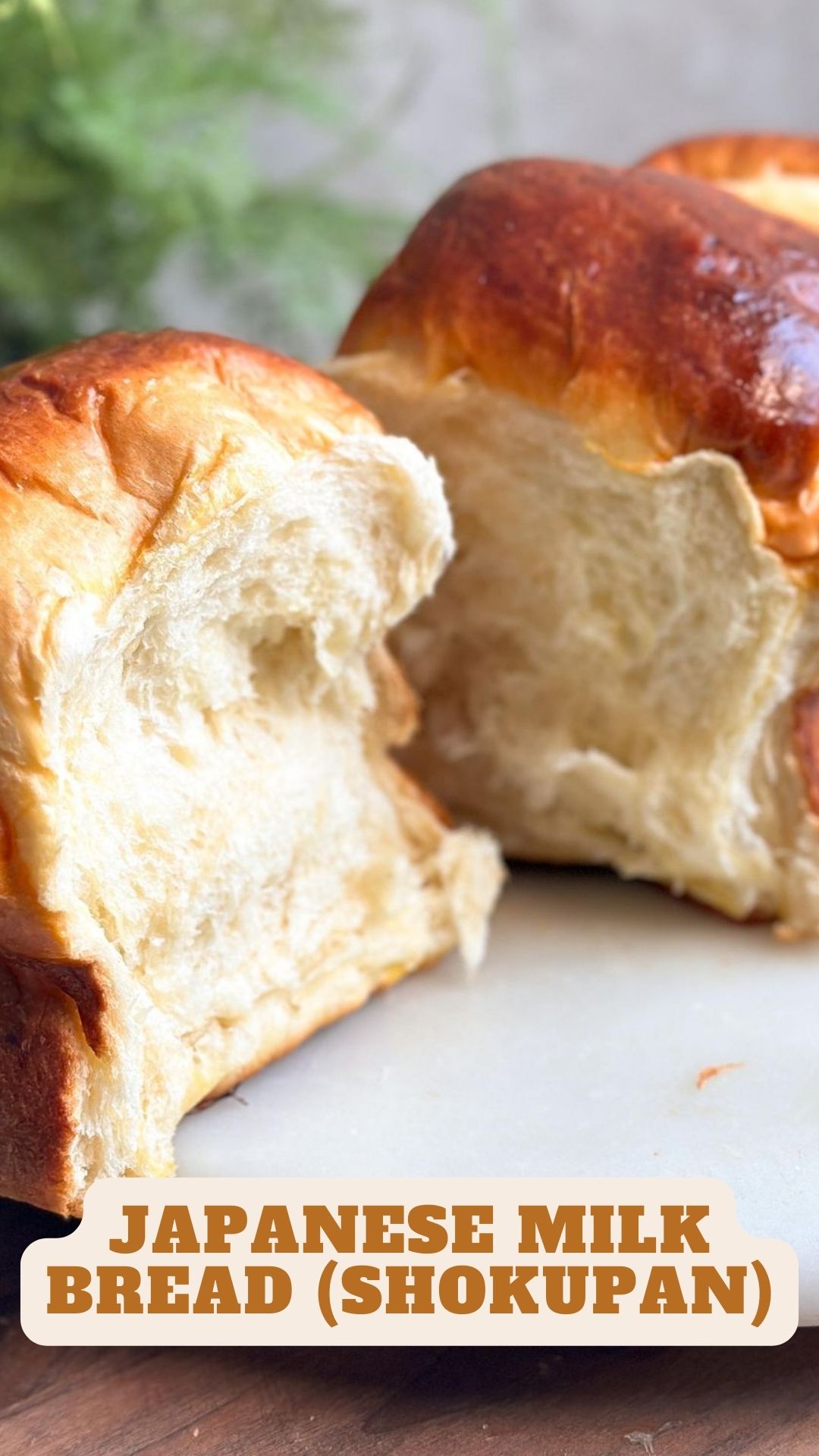 Hey bread lovers! Ready to dive into the world of heavenly softness? Well, get ready for a treat – the ultimate Japanese Milk Bread (Shokupan)! It's like biting into a fluffy cloud with a perfect sweet and buttery taste that'll keep you munching for days. And guess what? Making this bread is as easy as pie!
Japanese Milk Bread (Shokupan)
Ingredients
Tangzhong: 2 tbsp bread flour

1/3 cup whole milk

2/3

cup

whole milk

1/4

cup

sugar

2 1/4

teaspoons

yeast

2.5

cups

bread flour

2

tbsp

milk powder

1

large egg

1

teaspoon

salt

1/4

cup

softened unsalted butter

Egg wash: 1 egg yolk

1 tablespoon milk
Instructions
For the Tangzhong magic, mix 2 tbsp bread flour and 1/3 cup whole milk in a saucepan. Cook until it turns into a thick paste.

In your stand mixer bowl, combine the hot tangzhong with milk. Add yeast, sugar, bread flour, milk powder, egg, and salt.

Use the dough hook to stir and knead at medium-high speed for 5-7 minutes until it forms a sticky dough.

Add softened butter and knead for another 5-7 minutes until it's soft, smooth, and stretchy.

Let it rise in a warm spot for 60-90 minutes until it doubles in size.

Divide the dough into 3 portions, roll each into a ball, then flatten into a 9″ circle.

Fold into thirds to create a rectangle, then roll it into a neat cylindrical roll.

Place the rolls in a buttered loaf pan side by side.

Brush generously with the egg wash and let it rise again for 30-45 minutes.

Preheat the oven to 350F towards the end of the rise.

Give it another coat of egg wash and bake for ~25-30 minutes until it's a deep golden color.

Let it cool in the pan for 15-20 minutes before gently removing.

Serve immediately or wrap it in plastic for 3-4 days. You can always toast it up for that fresh flavor! Enjoy!