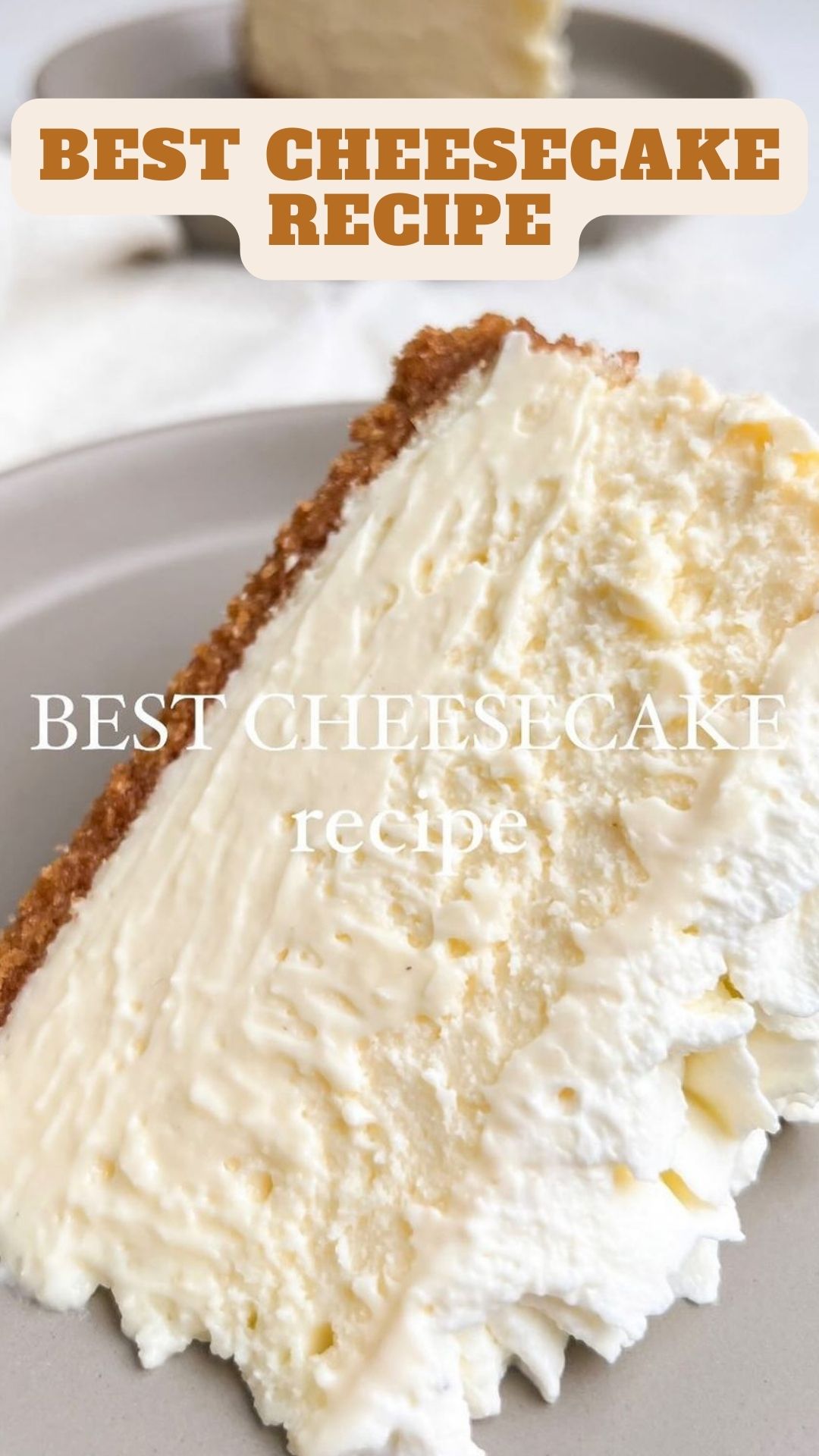 In my opinion, a classic New York-style cheesecake is one of the best desserts ever! But, let's be real, not all cheesecakes hit the mark. No worries, though—I've got the ultimate cheesecake recipe for you. It's crazy creamy, decadent, and oh-so-delicious. You won't need another recipe after this.
Servings: 1 9" cheesecake
Time: 15 hours with cooling
Best Cheesecake Recipe
Ingredients
190

g

graham crackers

2.5

tbsp

sugar

75

g

melted butter

32

oz

cream cheese

1.5

cups

sugar

1/2

tsp

salt

1

tsp

vanilla

4

large eggs

1/2

cup

heavy cream

130g

1

cup

sour cream

260g

1

tbsp

cornstarch

corn flour in the UK

1-2

tbsp

lemon juice

1/2

cup

whipped cream for decoration
Instructions
Let all the ingredients come to room temperature.

Preheat the oven to 350F.

Blend graham crackers, sugar, and melted butter in a food processor until super smooth.

Butter the bottom of a 9" springform pan and add the crust ingredients. Pack it tightly using a measuring cup, extending a bit up the edges. Bake for 8-10 minutes, then reduce the oven temperature to 325F.

For the cheesecake batter, cream the cream cheese for 3-5 minutes until creamy. Scrape the sides to ensure everything mixes evenly. Add sugar, salt, and vanilla; cream for an additional 3-5 minutes until well combined.

Whisk the eggs lightly in a separate bowl. Add them to the batter slowly, mixing at a low speed until just combined. Avoid overbeating to prevent a spongy texture.

Add the cream, sour cream, and lemon juice. Mix at low speed until just combined. Don't forget to scrape the sides.

Fold in cornstarch. Pour the batter into the crust. Seal the pan tightly with aluminum foil on the outside.

Place a tray in the oven with 1-2 inches of boiling water. Put the pan in the water and bake for 75 minutes. Don't open the oven. The cheesecake should have firm edges but be very jiggly inside when done.

Cool at room temperature for 15 minutes. Release the springform edges, cover with foil, and cool for 2-3 hours at room temperature, then overnight in the fridge.

Decorate with whipped cream if you'd like and serve! Enjoy your amazing cheesecake!