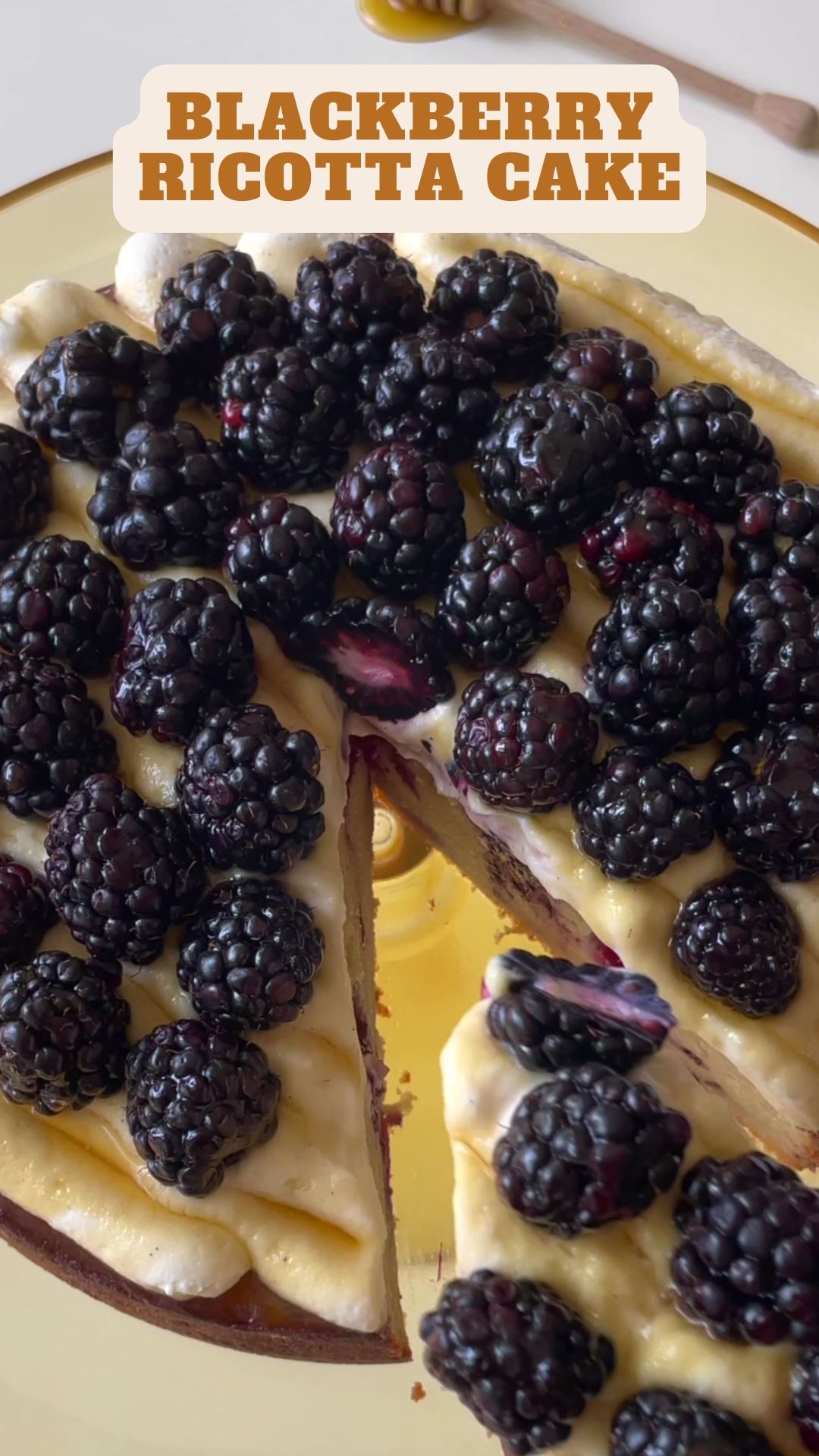 Let's whip up a delicious cake with simple steps and yummy ingredients!
Blackberry Ricotta Cake
Ingredients
1 1/2

cups

all-purpose flour

1

cup

granulated sugar

2

teaspoons

baking powder

3/4

teaspoon

salt

3

large eggs

1/2

teaspoon

vanilla extract

1 1/2

cups

ricotta cheese

1

4-ounce stick unsalted butter, melted and cooled

1 1/2

cups

blackberries
Instructions
Turn your oven to 350°F. Grease a 9-inch round cake pan with butter and sprinkle a bit of flour to prevent sticking.

In a big bowl, mix 1 1/2 cups of all-purpose flour, 1 cup of sugar, 2 teaspoons of baking powder, and 3/4 teaspoon of salt.

In another bowl, whisk together 3 large eggs, 1 1/2 cups of ricotta cheese, and 1/2 teaspoon of vanilla extract until it's smooth.

Pour the wet mixture into the flour mix. Gently stir until everything is well combined. Add the melted butter and stir again. Finally, fold in 1 cup of blackberries.

Pour the batter into the prepared pan and sprinkle the remaining blackberries on top. Bake for about 1 hour until the edges turn a lovely golden brown.

Let the cake cool for 20 minutes before taking it out of the pan. You can top it with whipped honey ricotta, a drizzle of honey, and more blackberries if you like, or simply enjoy it as it is.